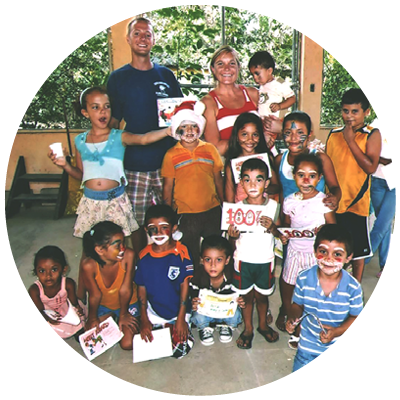 Abriendo Mentes started in 2009 in Potrero, a little rural village located in Guanacaste, Costa Rica. The organization was established by Meredith Leebrick and Drew Ragland, who were living in Potrero for several years and were asked by their Costa Rican neighbor, Gerardo if they could begin offering some English classes for his daughter and her cousins. What began as very informal tutoring sessions with no supplies in Gerardo's local restaurant, grew steadily into a full-fledged after-school program for dozens of local children. Today, Abriendo Mentes has become a grassroots organization that provides different after-school programs and community development programs to the adults and children of both Potrero and Brasilito.
In its first 10 years of existence, Abriendo Mentes has reached over XXX beneficiaries, offering XXXXX hours of programming in youth and adult educational activities, and counted with the participation of XXXX volunteers from XXX countries. Although we are proud of what we achieved so far, there is still much to be done regarding education in Potrero and Brasilito. To support our programs, click here.
Playa Potrero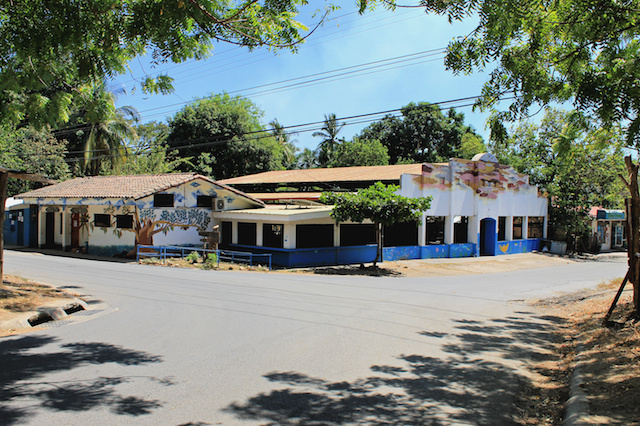 Playa Potrero is a small, coastal village with a population of approximately 500 residents. It is home to both Costa Ricans who have lived in this community for generations, as well as a large number of Nicaraguan immigrants and their children, who make up approximately 40% of the community. Traditionally, the community used to make a living off fishing and agriculture.
Since a few years ago this changed with the irruption of foreign real estate development and the growth of the tourism sector in the region, turning Potrero and most villages of the area that are located along the Pacific coast into tourist destinations.
The cost of living has also risen dramatically, which has affected the living conditions of local inhabitants. Due to the job market shifting from an agricultural-based one to a tourism-based one, many locals have struggled to secure a steady income to support themselves and their families as they require new skills like English and computer skills to get a job in the tourism sector. One of the reasons Abriendo Mentes' work has been so important in this community is because it offers locals to learn the skills they need, like English and technology, in order for them to be able to seize educational and economic opportunities and improve their current and future living conditions.
Brasilito
Located right on the beach next to the famous Playa Conchal, Brasilito is a tourist town with about 3,000 residents, many of whom are Nicaraguan immigrants. Brasilito is a community where many families live in extreme poverty, and many community members suffer from drug and alcohol addiction as well as domestic violence, putting many children at risk.
ipt>