There are a few different ways to volunteer with Abriendo Mentes! Join the multi-month Volunteer & Cultural Immersion Program by applying below, or if you would like to join us as a general volunteer or intern for any length of time, please fill out this form and we will be in touch with you!
Volunteer & Cultural Immersion Program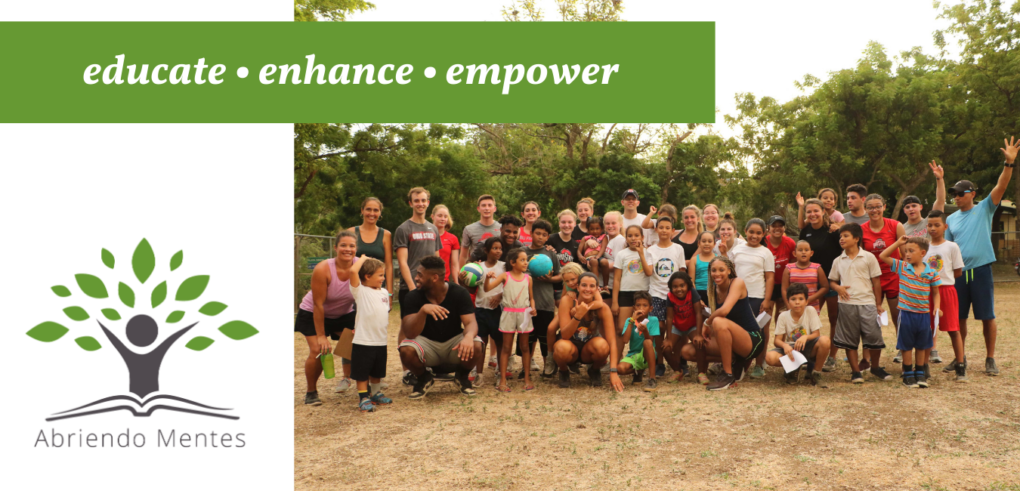 Join us as a volunteer in Costa Rica and have a life changing experience!
As a volunteer, you will have the opportunity to contribute to youth and community development initiatives in Guanacaste with Abriendo Mentes. You'll learn about and experience local Tico culture, participate in recreational activities and enjoy the natural beauty of the Costa Rican Pacific Coast.
The Volunteer & Cultural Immersion Program is geared towards University students, gap year students or recent graduates, but we encourage anyone over 18 years old from any walk of life to apply! The length of the Program depends on the time of year but ranges from 8-16 weeks. See below for the 2022 Program schedule.
<p>
As a volunteer, you will have the unique opportunity to learn about ethical and responsible volunteering. You will make a long lasting impact in our communities by adding your skills and abilities to existing programs at Abriendo Mentes. You will support local families and entrepreneurs, contributing to the economic development of the region. Your impact will be powerful and long lasting. Participants should have an open mind and flexible attitude for working in a new and different environment.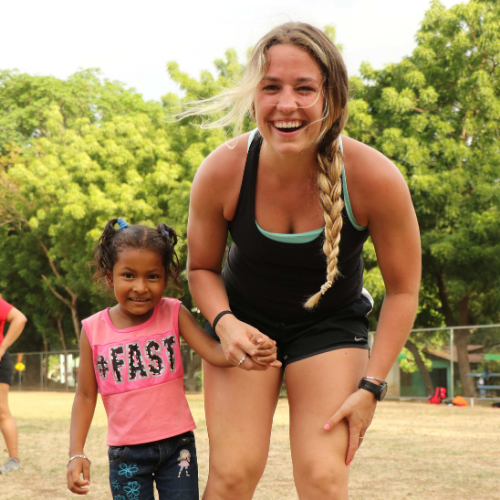 "Volunteering at Abriendo Mentes is a transformational experience. It was incredibly rewarding to immerse myself in a new culture, improve my Spanish speaking skills and get to know the Brasilito and Potrero communities. I learned to appreciate a slower pace of life, to cherish my community and the environment we live in – that is the Tico way! Abriendo Mentes is a pillar of the community and it was an honor to be a part of that. Not a day goes by that I don't think about this experience. I will be back!"
Courtney Hall, Former Volunteer
What do our volunteers do?
Volunteer activities
• Support the Youth Development Program including English and computer classes, art, sports and recreational activities, and field trips
• Assist the Adult English Program and provide individual English classes
• Plan community events such as movie nights, beach and park clean ups, small construction projects, etc.
• Help with women's programming (to be determined based on volunteer's Spanish abilities)
• Volunteer at an animal rescue center
• Fundraising event planning and coordination
• Social media take overs
• Administrative support
Cultural Immersion:
• Meet and learn from local families
• Learn about traditional food, art agriculture and wildlife
• Explore national parks, local hiking trails and other natural resources
• Participate in recreational activities popular to the region such as yoga, hiking, boating, zip lining, surfing, hot springs and more
• Explore traditional Guanacasteco towns, Santa Cruz and Nicoya
Sample Itinerary
Volunteers will spend about 5-6 hours of their time volunteering 5 days a week. Saturday and Sunday will generally be cultural immersion and recreational activities though some weekend volunteer hours will be required. Activities and schedules will be customized to the group's interests. See below for a sample weekly schedule (note: an actual schedule will be given upon arrival.)
Time
Mon
Tues
Wed
Thurs
Fri
9:00am-12:00
Weekly Team Meeting/
Free time
Morning Yoga (optional)
Social Media Meeting /
Volunteer at Animal Rescue
Free
Beach Clean up / Free time
12:00-1:00pm
Lunch in the community
Lunch in the community
Lunch in the community
Lunch in the community
Lunch in the community
1:00-5:00pm
Youth Afterschool program
Youth Afterschool program
Youth Afterschool program
Youth Afterschool program
Fun Friday


7:00-8:00pm
Adult English class
Adult English class
Community Movie Night
Accommodation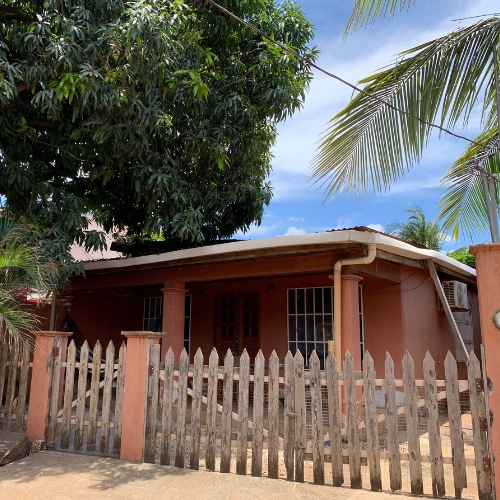 Housing
Experience authentic Costa Rican living. Your first two weeks will be spent in a homestay with a local family, then you will move into shared, private housing with other volunteers. During your homestay you will eat breakfast and dinner with your family.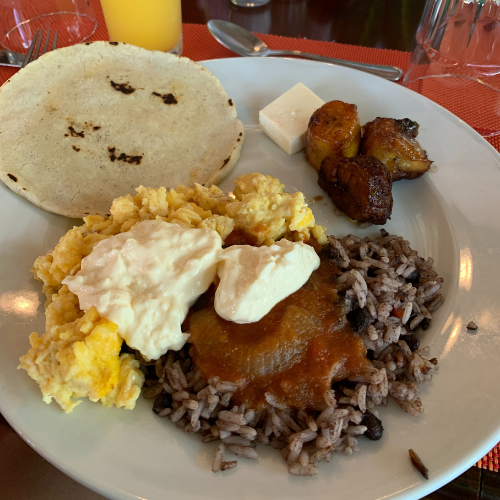 Meals
Volunteers receive lunches prepared by local families or 'sodas' (local eateries) Monday through Friday. Typical dishes include gallo pinto, casados, arroz con pollo and much more. Meals can easily be made vegetarian and vegan. You can find fresh fruits and veggies and anything else you need for breakfast and dinners at local markets.
Trip Dates & Costs
2023 Program Dates and Fees
January 23 – March 31, $5500 USD
April 10 – June 9, $5500 USD
June 19 – July 29, $2400 USD
September 4 – November 30, $5200 USD
What's Included
Accommodation
Lunch Monday – Friday
Airport transfers
Onsite Coordinator
Volunteer Projects
Recreational & Cultural Activities
*Add on scuba, surf and/or Spanish language lessons can be arranged at a discount
What's Not Included
Airfare
Breakfast and Dinner
Travel Insurance
Personal and free time expenses
Transparency
Abriendo Mentes greatly appreciates the personal and financial sacrifice that volunteers make in order to contribute to our organization. Program fees go towards your expenses and the organizational cost to host the program. This includes your food, accommodation, transportation and administrative costs. It is important to us that our volunteers understand that program fees also go directly towards supporting Abriendo Mentes and its important programs. Abriendo Mentes could not serve over 300 people each year without the contributions from this program. Transparency is important to us. If you have any questions about the trip fees and the breakdown of expenses, please don't hesitate to contact us at volunteer@abriendomentes.org.
Ready to apply?
Apply now and fill out the application form by clicking the button below! Upon receipt of your application we will contact you via email to set up a time to chat via Zoom. If you have questions about how this process works, do not hesitate to contact us at volunteer@abriendoments.org.
Frequently Asked Questions